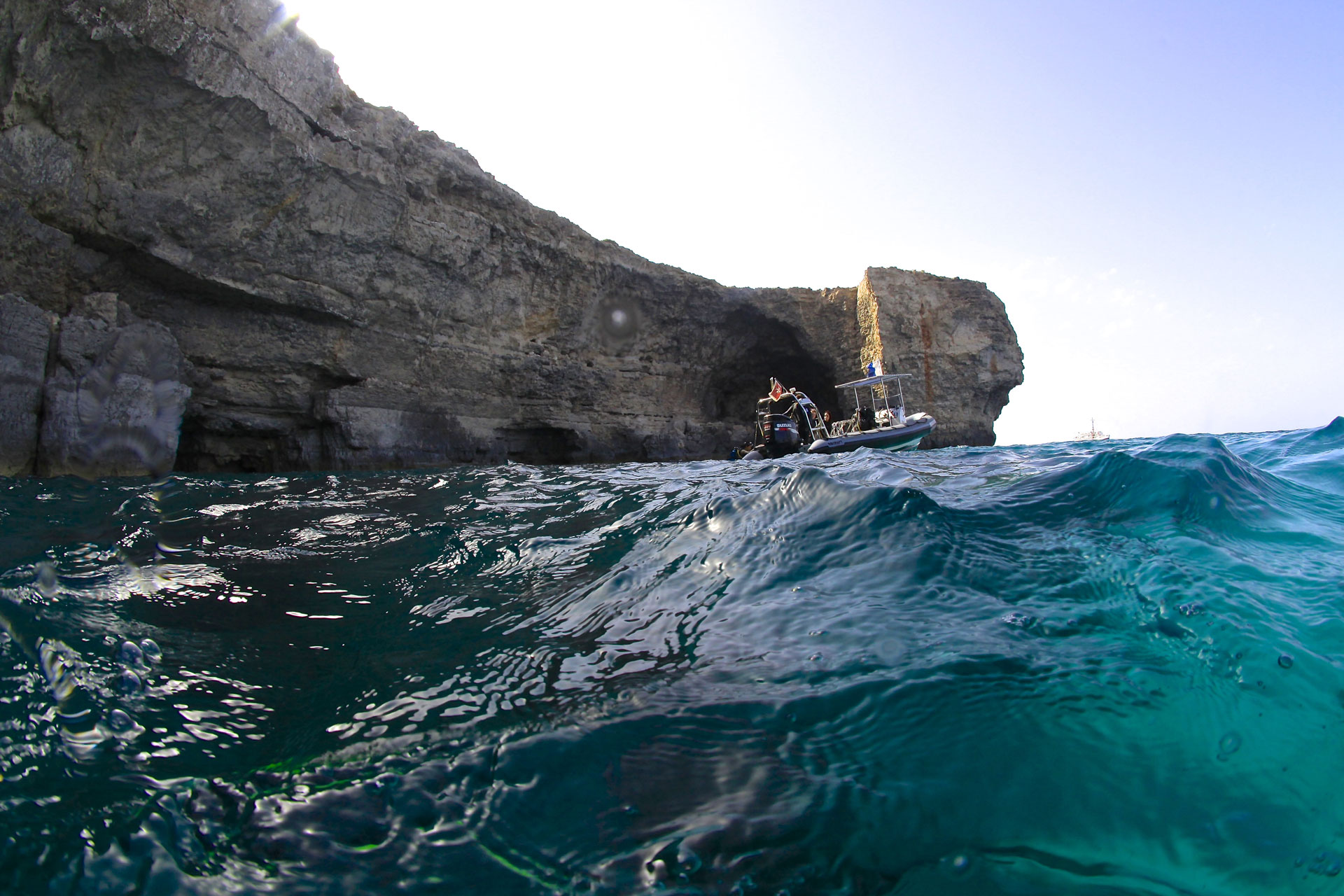 Local dive sites
Welcome to one of the top multilevel dive sites of Malta! 
This hidden gem along the rocky north coast of Malta is a brilliant dive location for your first open water dives. Whether you are taking your PADI Open Water course or only trying scuba diving via the PADI Discover Scuba Diving session with us. Pretty small but beautiful reef is situated in a cove at the bottom of the staggering cliffs which line the coast of Malta, making this particular dive site only accessible by boat. Weather permitting are able to reach this location in a matter of 5 minutes by our own fast boats. 
With a maximum depth of only 15 meters and a wide open space in which to explore, this dive site is the perfect spot for beginners. In the height of summer the water can be almost perfectly clear, a wonderful aquamarine colour with a white sandy bottom, allowing you to truly appreciate the natural beauty and sensation of being under water.
As you venture further towards the land there are a number of little caves and crevice's to explore along the reef, each with their own little pocket of mystery waiting to be discovered. Hunt around this dive site and you can see octopus, cuttle fish, fried egg jelly fish, sea bream, vibrant nudibranch and much more life waiting to be discovered.
Availability: April to October. 
(*this dive is possible to organise outside the regular diving season. Contact our diving offices to confirm availability and price)