€265.00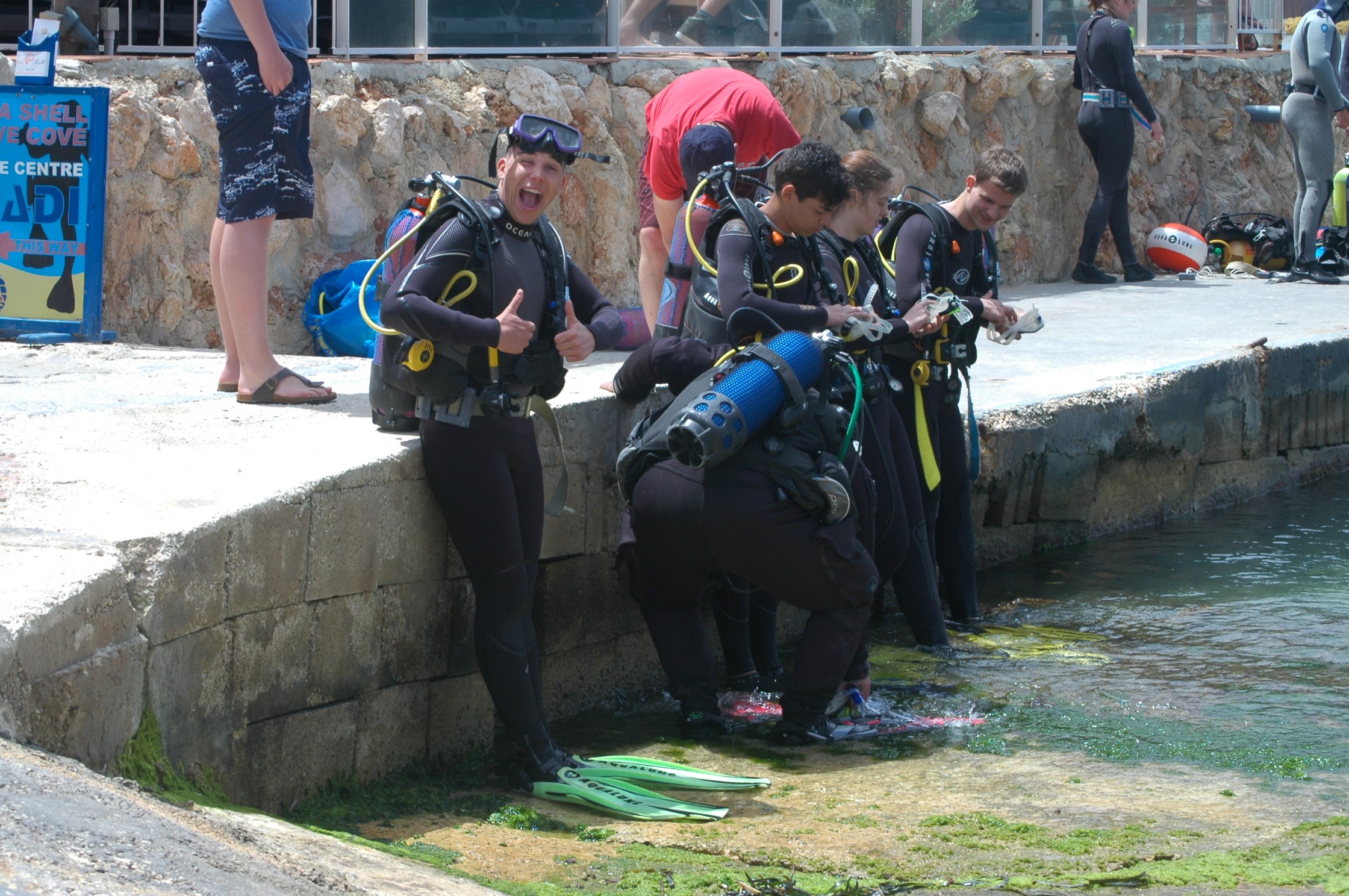 Scuba Diving courses for children
This junior PADI course is ideal for your little water babies to take the plunge and discover how wonderful life under the sea can be!
With a good mixture of fun theory sessions, practical skills and two open water dives they will gain a lifetime qualification enabling them to dive anywhere in the world up to 12 meters under an instructors supervision. 
Besides this, two day Junior Scuba Diver course can count towards approximately half of the PADI Junior Open Water course if your child wants to take their scuba diving capabilities even further.
Theory
E-learning (online or offline): The Scuba Diver course with this method of theory training will cost you €265.00. This allows students to study and understand the diving theory at their own pace using PADIs online or offline technology prior to arriving at the dive centre.  The Scuba Diver eLearning is available in English, French, German, Russian, Italian, Spanish, Dutch, Korean, Japanese, Portuguese, Polish, Arabic languages
Confined Water training
The confined water sessions teach the kids the essential skills they need to have in order to become a confident and safe diver. These are taught at a maximum depth of four meters where the instructor describes and demonstrates each skill which the childs will need to repeat in turn until he/she has them fully mastered.
Open water dives
Once the skills and theory have been mastered, they are ready to take their 2 open water dives. It is here that they will truly appreciate the value of being able to discover life under the sea. The second dive will increase in depth, ensuring you build your confidence.
Through our instructors passionate teaching and the friendly atmosphere at the dive centre, we can ensure they will have the best diving experience where every student gets personal attention. With good visibility, very little underwater current and over 300 days of sunshine a year, the Maltese waters are the perfect place to learn to dive and so is Seashell Dive Center.
Suggested Itinerary:
Day 1 - Training and theory
E-Learning students proceed with the briefing and confined water training on the first day.
Classroom students have a diving theory session in the morning and confined water training in the afternoon
Day 2 - 2 x open water dives
After getting the grips with the theory, equipment and basic skills, they are now ready to take their two open water dives in the morning. The kids will then have the afternoon free to relax at your hotel and relive the excitement of your first diving experience.
Other scuba diving courses for children from the age of 8 can be found in the Courses section
Overview
Minimum requirements
No previous experience necessary 
To be in reasonable health
Minimum age of 10 years
Must have parental consent
What's included
All necessary equipment
Instructor tuition throughout the course
Transport from and to your local accommodation (Mellieha, Ramla, Cirkewwa areas)
PADI E-learning
PADI Certification card
High-quality Seashell Logbook
Availability
Daily: Monday to Saturday
How to book
decide on training method (online or in the classroom)
enquire availability via email and fix a date
pay deposit online
€120.00