€325.00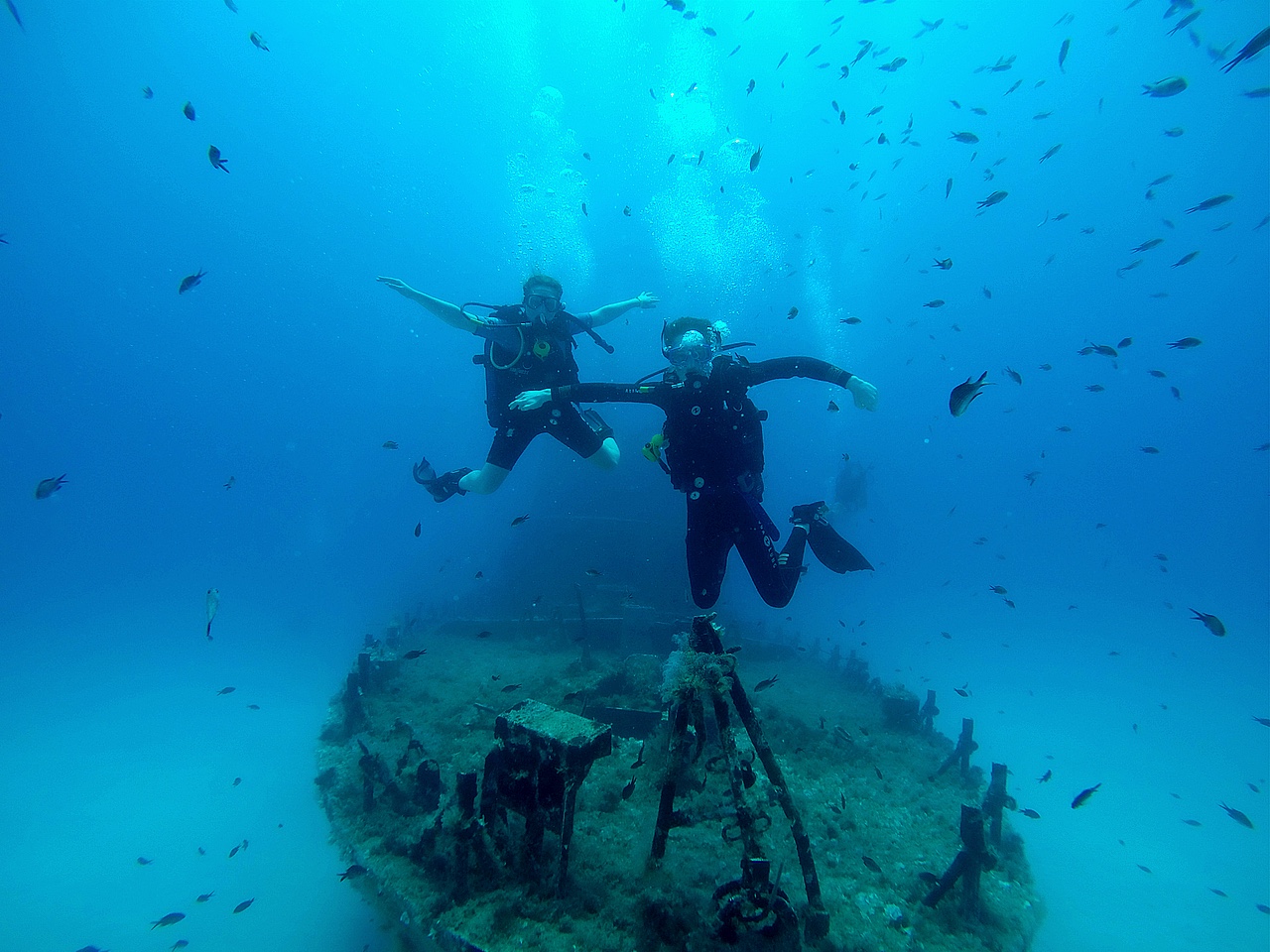 Diving for kids (11-15 years)
If your kids loved the PADI Junior Open Water course then the PADI Junior Advanced Open Water diver course is the perfect way to take their diving to the next level. This course will enable them to discover and experience new underwater attractions and will qualify them to dive up to 21 meters, which will automatically update to 30 meters once they turn 15.
This two-three days junior advanced open water course consists of five dives that can be chosen according to their interests and preferences. Two dives are designated to the compulsory categories of 'Deep Dive' and 'Navigation Dive' however the other three adventure dives may be chosen from the list below:
Peak Performance Buoyancy - will help you to master this tricky skill
Boat Diver - will broaden the variety of dives you do, there are over 25 boat dive sites in Malta!
Night Diver - invites you to open up a completely new world where you will encounter nocturnal underwater creatures not usually seen by day
Enriched Air Nitrox - helps to extend your time under the water
Underwater Naturalist - discover major aquatic life groups and their role within the environment
AWARE Fish Identification - learn to recognize the creatures you see underwater
Wreck Diver - introduce yourself into the world of historic wrecks and artificial reefs
This course involves a small amount of theory to study at home prior to arriving at the dive centre. Students must read the relevant chapters and complete the knowledge reviews corresponding to Deep Dive, Navigation Dive and the three adventure dives they have selected from the list above.
This may be done in two ways:
Via PADI's online training facility at their own convince prior to their dives
By reading and answering the questions of the five relevant chapters in the PADI manual (that can be done at your their own convince prior to their dives)
So what are you waiting for? Book your space with us today so your child can take their diving adventures to the next level!
Overview
Minimum requirements
PADI Junior Open Water Diver 
To be in reasonable health
Minimum age of 10 years
Must have parental consent
What's included
All necessary equipment
Instructor tuition
Transport from and to your local accommodation (Mellieha, Ramla, Cirkewwa areas)
Road transport to the dive site and back
PADI Manual (*for a classroom-based method of theory training only)
PADI Certification card
Availability
We start our courses daily: Monday to Saturday
How to book
decide on training method (online or in the classroom)
enquire availability via email and fix a date
pay deposit online
€100.00