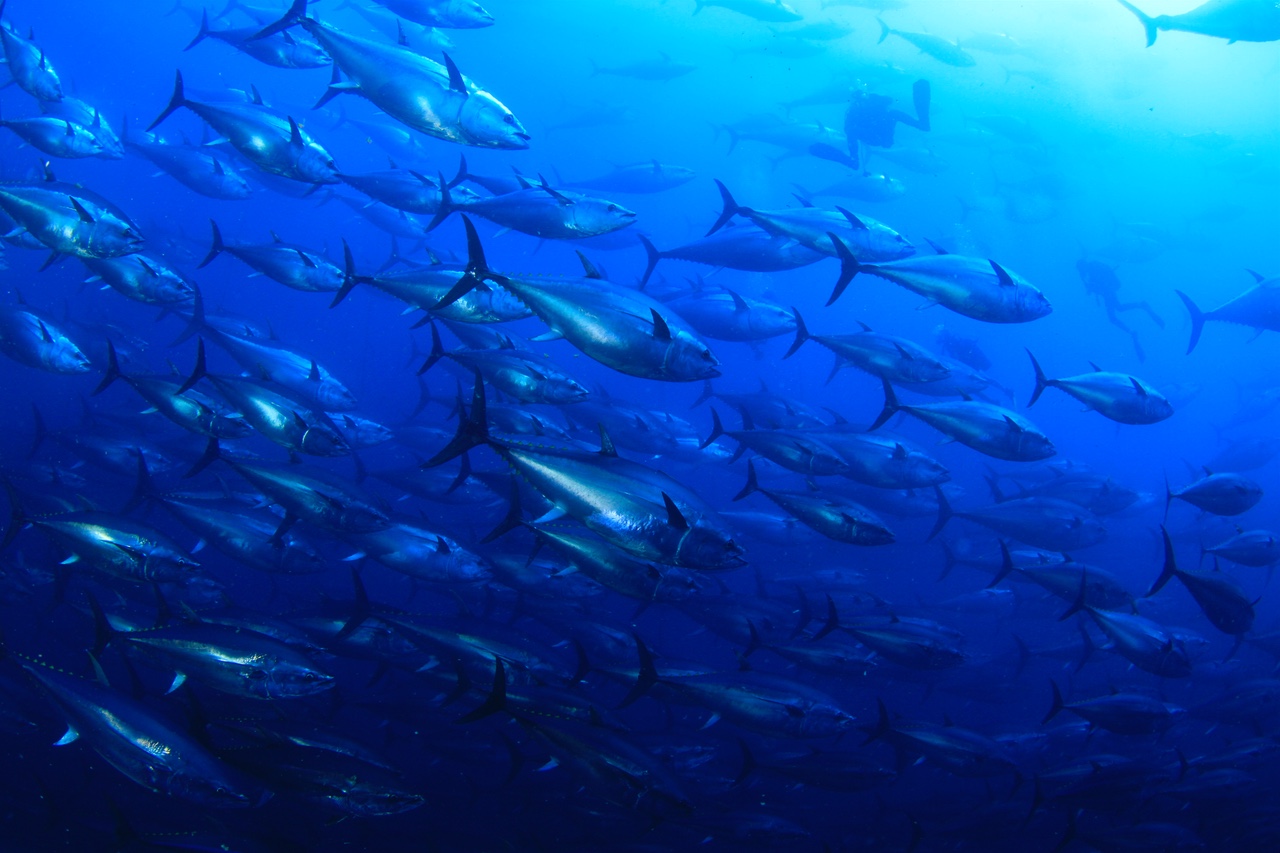 Malta dive site
If you are looking for a truly unique and unforgettable experience, then a dive at the tuna farm is exactly what you need. Whether you're a diver or a snorkeller, we offer the incredible opportunity to get up close and personal with these amazing creatures.
Jump off the boat into the water below directly into the tuna pen, a giant net which reaches depths of up to 30m. As you descend you become surrounded by a vast amount of fascinating tuna fish. Each pen holds around 200 tuna, all ranging between 1-2 metres long.
Watch them circling around the massive enclosure, noticing the impressive camouflaging colours of their scales, the side of their bodies is dark blue, blending with the ocean floor, while their underbelly is coloured silver-white, to blend with the surface when seen from below.
Tuna fish, aside from being incredibly fast swimmers, can also grow to an alarming size, the largest ever recorded measuring over 6 meters long!
Seashell dive centre is one of the few who can offer this exciting opportunity, leaving divers feeling awestruck and amazed, so don't miss out on this opportunity of a lifetime.