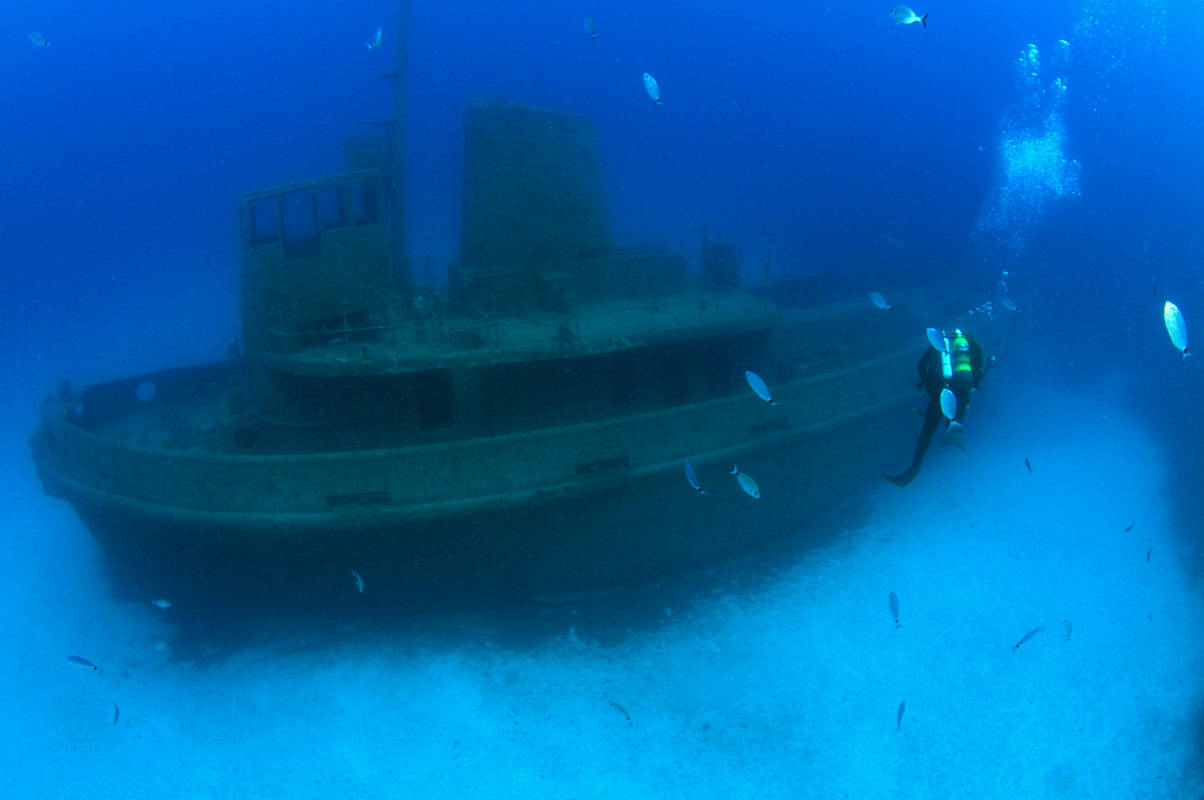 Local dive sites
The Tug Boat Rozi was originally a Bristol built tugboat, launched in 1958 as 'The Rossmore'. In 1972 she was sold to Mifsud Brothers (Malta Ship Towage) Ltd, Malta, retaining her name up until 1981 when she was sold to Tug Malta and renamed 'Rozi', which is a very traditional Maltese name.
Rozi was finally scuttled in 1992 off Cirkewwa after 20 years of working in the Grand Harbour. She was originally intended as a submarine attraction for Captain Morgan's Safari Tours, however, as these tours no longer operate the wreck of Rozi is purely left for divers enjoyment. She is fully intact, except engine and propellers, with her mast starting at 18 meters and most of the wreck between 25 and 35 meters.
You will begin the dive from the northern most entry point in Cirkewwa, which requires a giant stride entry. After an 8-12 minute swim Tug Boat Rozi will loom into view, impressing you with her size and silhouette. She sits upright on a sandy bottom of 35 meters with her bow facing west. Penetration is possible through the empty engine room, the wheel house and behind the wheelhouse, where you can dive into several doorways and explore different rooms.
Rozi has been colonized by a vast amount of marine life; she is surrounded by shoals of fish and is home to 2 resident moray eels who live in the holes and pipes of the wreck. It is also common to see octopus, numerous silver breams, red and yellow parrot fish, giant groupers, dentex and the occasional nudibranch (vividly coloured sea slugs). In addition, the flat sandy seabed around the wreck is covered in huge anemones.