Dive Site Location
Comino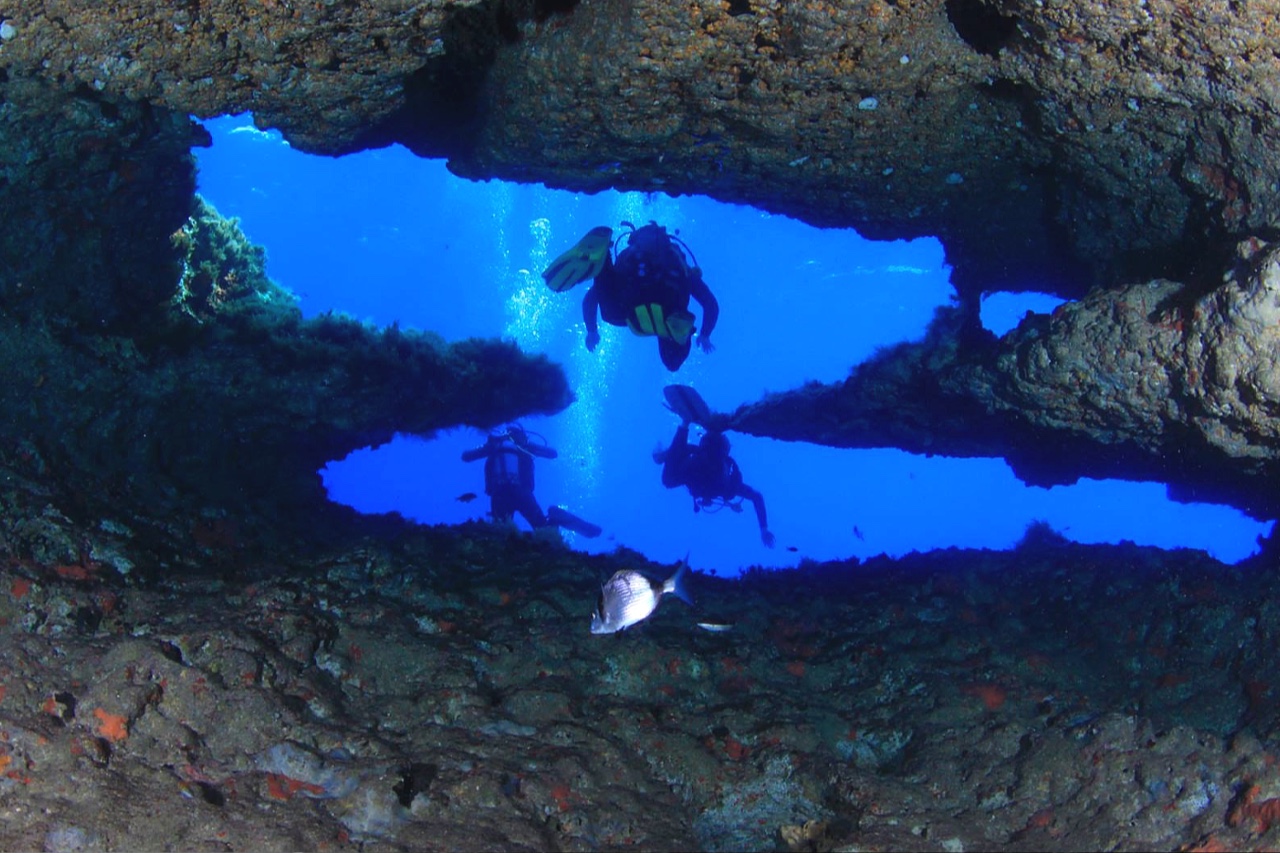 Comino Island is famous for its perfectly clear aquamarine waters and picturesque little coves. Just around the corner from the well-known blue lagoon this brilliant dive site is one of the many beautiful spots to be discovered around the coast of this tiny island.
This dive site is best accessed via boat, so take a ride on one of our custom-built dive boats where we will anchor in the hidden little bay where the entrance to the caves lie. Our boat will anchor in about 8m of water, where you will descend to find yourself surrounded by a vibrant reef thriving with underwater life. There is a well-known resident school of silver bream who are always waiting to greet divers as well as octopus, parrot fish and cuttle fish which are also known to be found.
For those more experienced divers who love to explore, there is a large cave and cavern system which extends over 30 metres all the way through the headland before connecting on to another cave. At the junction situated between the first and the second tunnel there is a shaft in the rock open to the sky, creating a beautiful scene of natural sunlight pouring through the shaft, illuminating the tunnels below.
After exiting the first tunnel, be sure to look to your right where you will see two rocks lining up to form a gap for the water in the shape of a Z. This natural phenomenon creating the electric blue shaped Z is what gives the second tunnel its nickname, Zoro Tunnel.
At the end of this tunnel you will then meet a pinnacle of rock and a drop off where you will descend to reach your maximum depth of 19m. This is where we turn around and head back towards the boat along the outer side of these fascinating caverns.