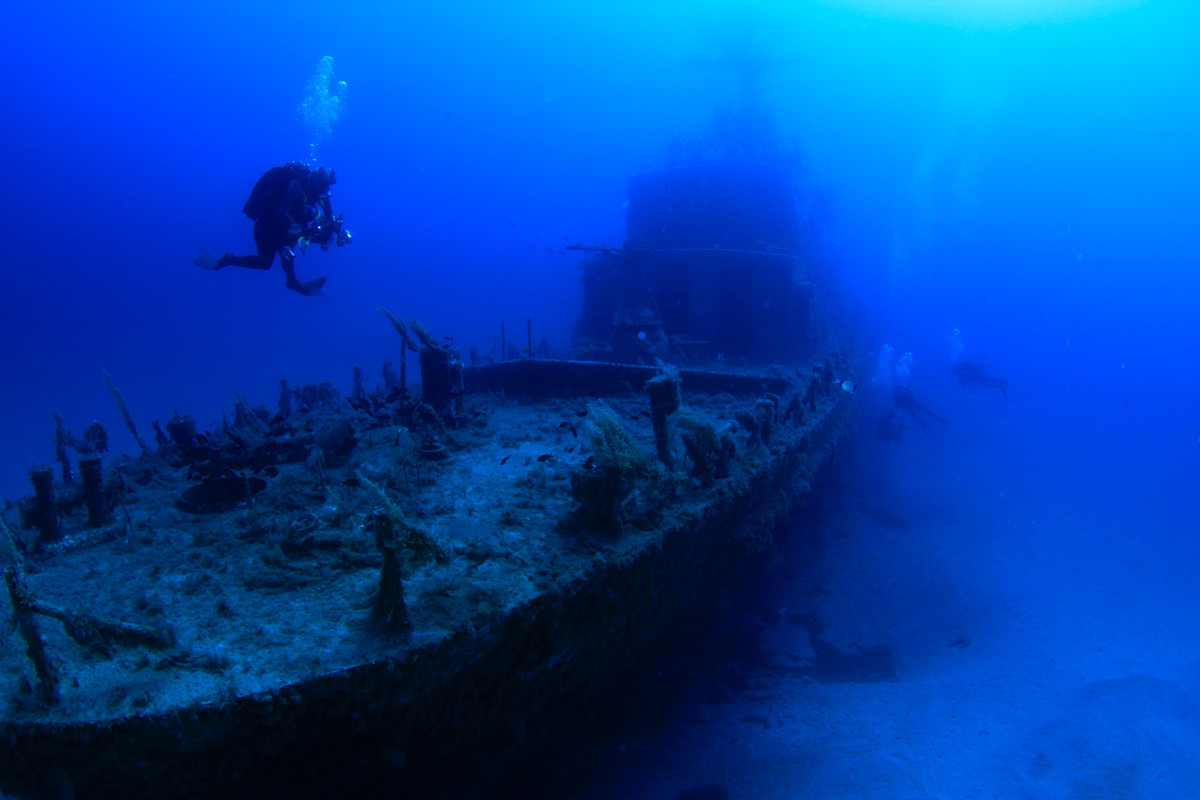 P29 Patrol Boat was scuttled off Cirkewwa reef in 2007 and lies at a depth of 35metres. Her life began in an East German shipyard where she was built and commissioned as a minesweeper. After the reunification of Germany in 1990 she was decommissioned and then served as a German Patrol boat before being purchased by Malta in 1997.
 She then served with the Armed Forces of Malta for over 12 years and was responsible for many offshore missions including asserting control over Malta´s Continental Shelf, anti-contraband missions, and numerous border control operations.
 This fascinating wreck has lots to see, both inside and outside of the vessel. There is a machine gun situated on the forward deck which is a popular spot for photos and for those who like to explore what lies within the wreck much of the ship is still accessible to swim through and explore.
As well as being an impressive shipwreck, the P29 is also home to a wide array of sea life. It is very common to meet amberjacks and bonito in this area, which 'buzz' the shoals of small fish, as well as a number of scorpion fish camouflaged and hiding on the deck. You also might spot barracudas or tuna, cruising past in the current.