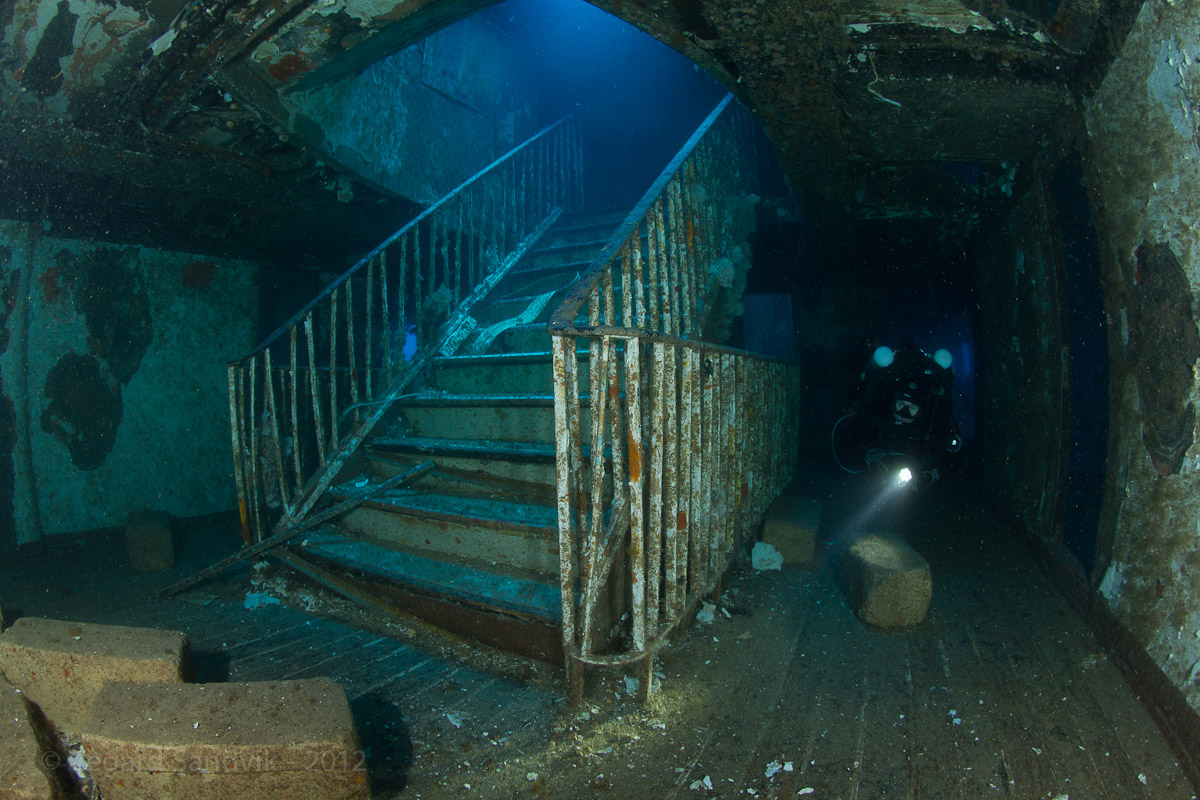 Scuttled off the south coast of Gozo, this beautiful shipwreck is famous for her interior, boasting a fabulous sweeping staircase running right through the middle of this sunken ship.
Previously a cruise ship belonging to the tour operators Captain Morgan, she spent her life operating as a ferry around the Grand Harbour of Valletta. In 2006 when she had come to the end of her working life, she was lovingly scuttled along with MV Cominoland and MV Xlendi as an artificial reef for scuba divers to visit and admire.
She is sitting on the white sandy seabed at a maximum depth of 41 meters, the top deck where the captains cabin lies is sat at 30 meters, making this wreck suitable for both Advanced Open Water and Deep divers.
Divers can explore all three of her decks, two of the upper decks have large openings for divers to enter and exit and right in the heart of her remains is the famous majestic staircase, a perfect spot for photographers to capture the beams of light dancing through the adjacent windows and gleaming off this wrecks most impressive feature.
Once you have completed a dive on this magnificent and unique wreck, you will be sure never to forget her!