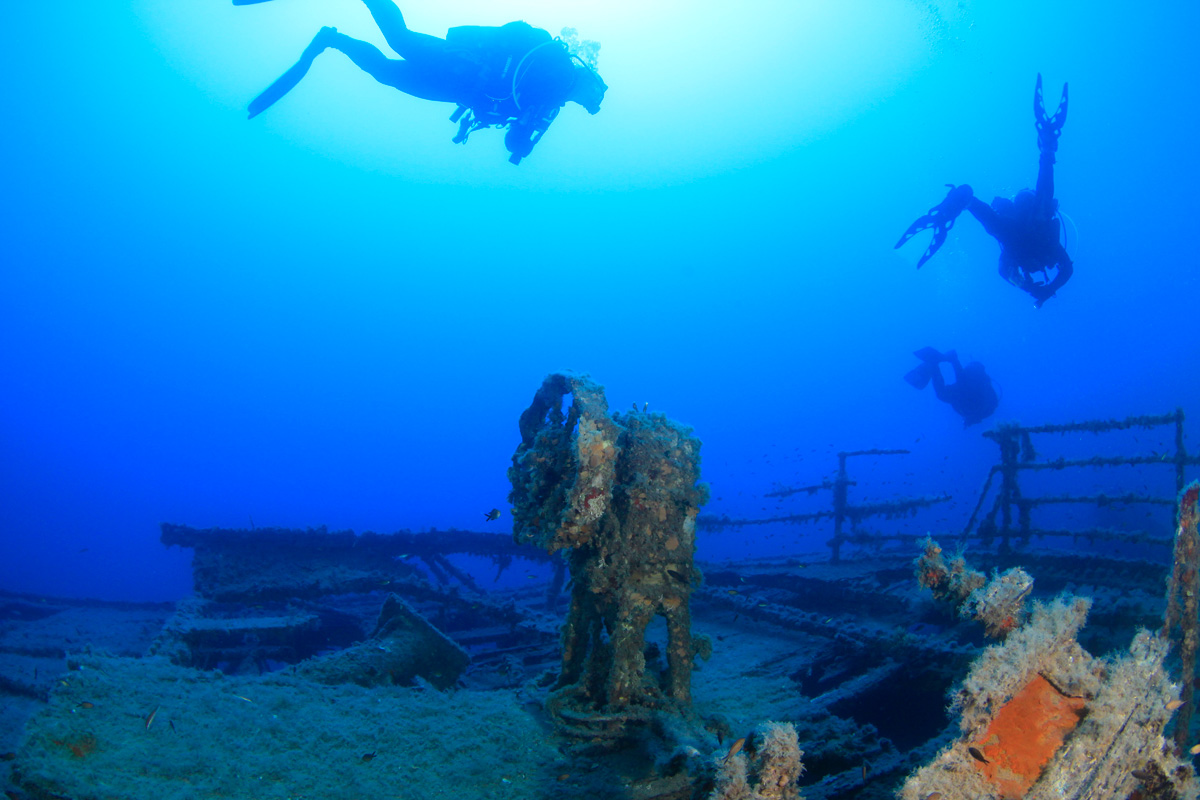 Lying at a depth of 42 metres, this intriguing shipwreck is a perfect dive for those beginning to delve into the world of deep diving. This is a boat only dive with no option of shore entry, where you will enter the water directly above the wreck from one of our custom-built boats and start your descent down to the sandy bottom where this exciting shipwreck lies.
For those who are only beginning to explore depths beyond the recreational 30 meters, this makes for the perfect site to find your feet and get used to diving at a slightly deeper depth. If you are doing this dive on air, you are likely to wrack up some decompression time, the perfect opportunity for those who want a gentle introduction into learning about and experiencing decompression dives.
MV Imperial Eagle was originally a ferry boat which ran between Malta and Gozo. She is 45 metres long and there is plenty of opportunity for penetration and lots to explore. In 1999 she was decommissioned and scuttled off the north coast of Malta, only half a kilometre off a marine conservation area, enabling a vast amount of sea life to live and thrive on this sunken ship.