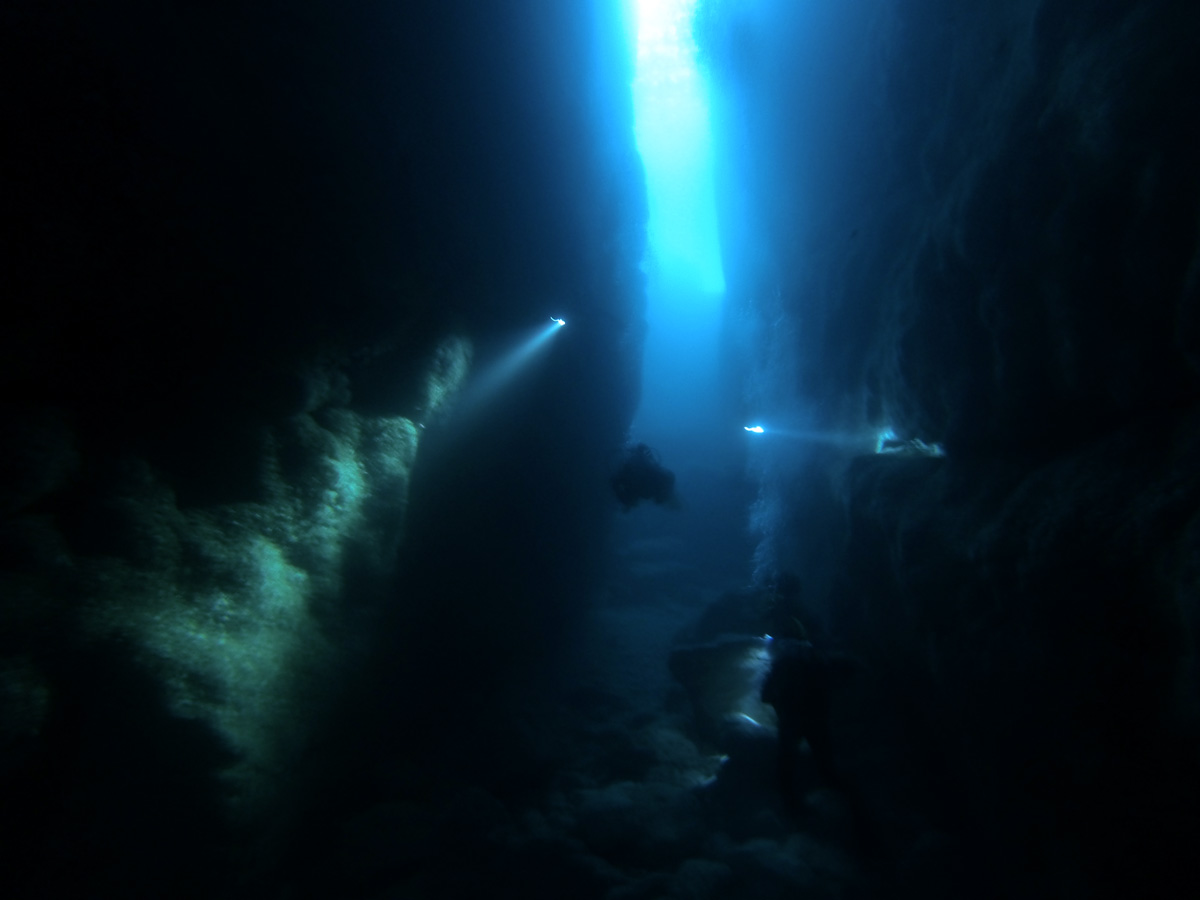 Gozo dive sites
Explore one of the most unique geomorphological features on the Maltese Islands, and see what the father of modern scuba diving, Jacques Cousteau allegedly described as one of his top 10 dives.
Inland Sea is one of the most popular and intriguing dive and tourism destinations on offer in Gozo. Living up to its name the Inland Sea is a seawater Lagoon, surrounded by high sheer cliffs, inside a sinkhole several hundred metres in diameter, located in Dwejra, Gozo. The Inland Sea is believed to have formed when the ceiling of a major cavern collapsed in on itself. Through the continuous pounding of waves and subsequent erosion, a natural tunnel linking the Mediterranean and the Inland Sea was carved.
Indeed it is this tunnel that is the highlight of this dive. With a length of approximately 80 metres, the tunnel commences at around 6 metres in depth in the Inland Sea, this sharply increases to 15 metres, until at the exit the tunnel meets the seabed at 25 metres. The tunnel is noted for its unique and stunning lighting effects as you approach the sea, and the populations of sponges and corals that live on its walls. Upon exiting the tunnel, on either side there are a series of shelves which drop all the way down to 50 metres plus.
On these shelves there are a number of remarkable reefs with rich and diverse life present. There are also a number of vertical fissures and caves certainly worth exploring if planned for. Following the dive there are a series of available cafes, restaurants and bathrooms found by the lagoon, where you can help yourself to refreshments and food during your surface interval or while filling in your logbook.