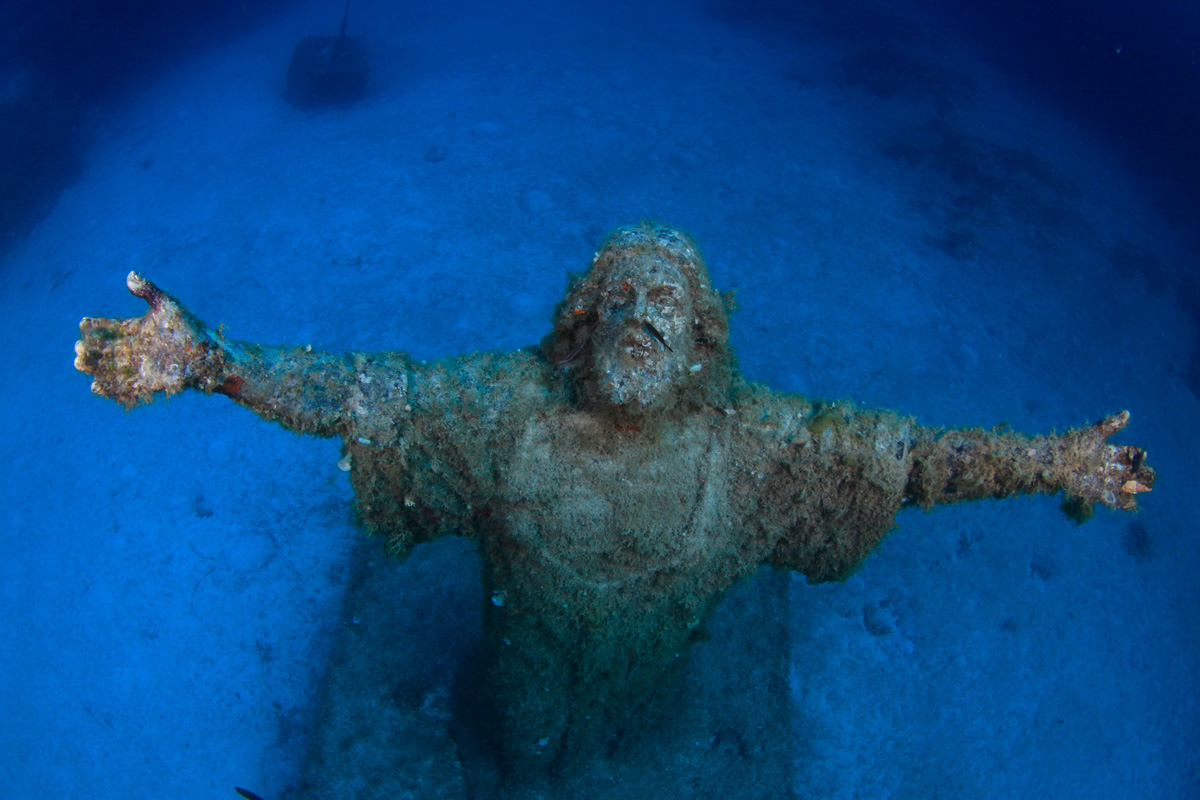 Scuttled in 1999, the Imperial Eagle formerly worked as a ferry and cargo ship operating between Malta and Gozo. Now she sits at a depth of 42metres just waiting for divers to come and explore. This is a boat dive where you can descend down a fixed rope leading you directly onto the wreck. As you descend you will see the silhouette of this eerie ship looming into view, enticing you towards her to discover her secrets hidden 40 metres below sea level.
After swimming about 30 metres away from the bow of the boat you will see the famous Kristu tal-Bahhara (Christ of the Sailors), a large underwater statue of Jesus Christ welcoming you with his outstretched arms. This 3-metre-tall statue was originally sunk 1990 near St Pauls Islands, but in the year 2000 it was lifted and moved to Qawra, close to the shipwreck of the MV Imperial Eagle. It is now a popular spot for scuba divers and a great place for a novelty photo!
Next to the wreck you will find an underwater valley, a reef simply teeming with fish, coral and soft sponges. As well as this vibrant reef you will see the large anchor dating back to the 1600s. On this dive it is common to see nudibranch, groupers, barracuda and moray eels as well as a whole host of other creatures who inhabit the reef.