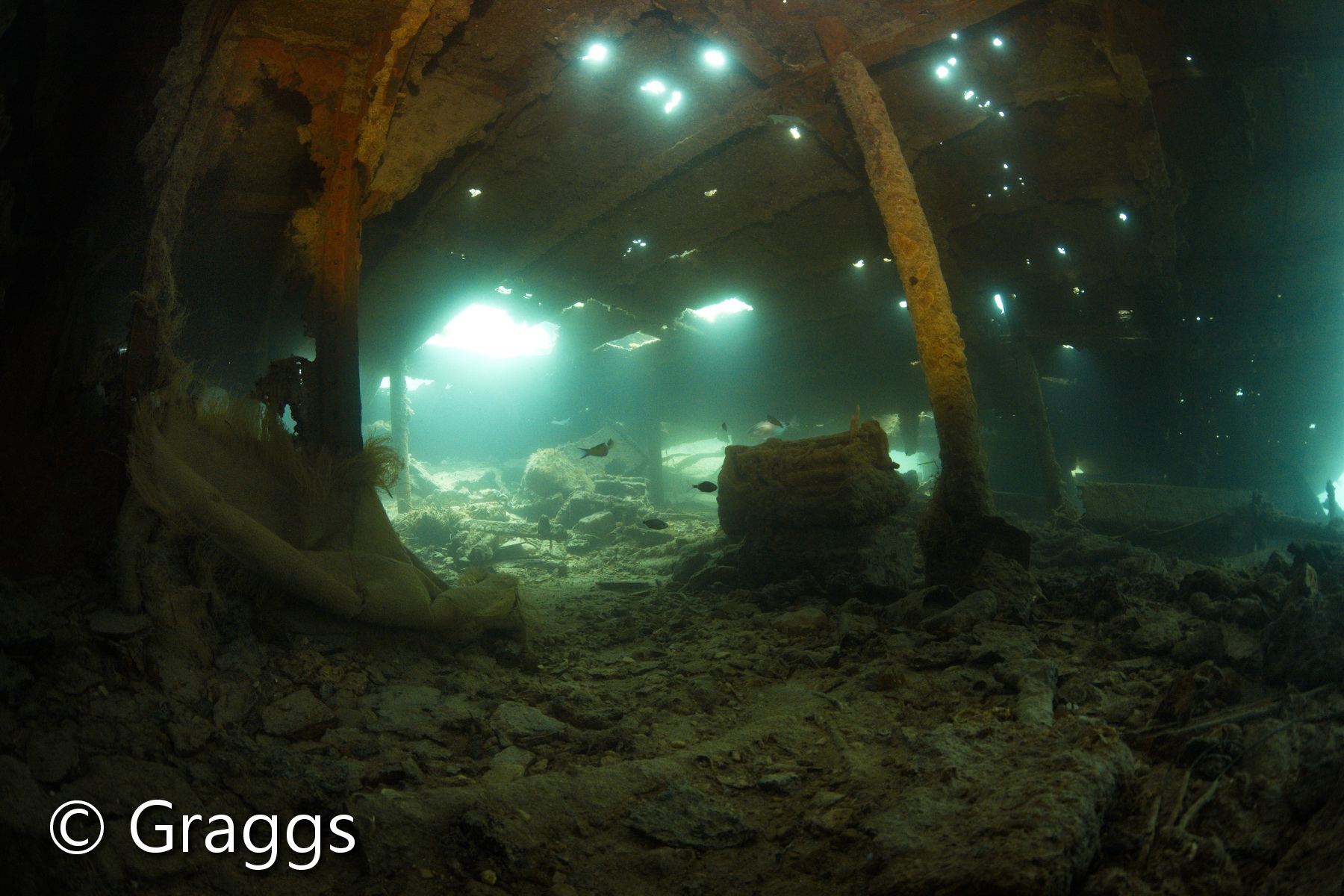 HMS Maori was launched on 2nd September 1937 as a tribal class destroyer. In 1942 she received a direct hit from a German bomb which exploded in her engine room, killing one person, the damage was severe and she sank where she was moored, at the entrance to the dockyard creek in Malta. As her wreck was blocking a major shipping lane she was raised and re-scuttled in Marsamxett Harbour as an attraction for divers and artificial reef.
During the procedure of towing her from the Grand Harbour to Marsamzett Harbour the ship broke into two parts, divers can go and discover the bow section sitting at only 14 metres on the white sandy seabed only a few hundred metres from the shore near Valetta. The other half of the ship was sunk in deep water and is inaccessible to divers.
Unfortunately, the shipwreck is badly broken up and leaves no opportunity for penetration, however there are still many exciting aspects of the Maori which are worth going to explore. Although the guns were removed, the rings which they were mounted upon can still be seen, along with some torpedoes and even a car which has been sunk next to this old but interesting wreck. Due to her decomposition it is important to keep an eye out for jagged bits of metal which may be hazardous. Like all wrecks, treat her with respect and you'll be just fine.
Whilst diving on the Maori you can feel a close connection with the history of Malta and really understand the story behind this fascinating vessel. As if her rich history wasn't enough there is also a wealth of fascinating sea life residing in and around the wreckage. Commonly seen around this dive site are nudibranchs, fire worms, stonefish and flat fish. If you looking really closely you may come across a cleverly camouflaged scorpion fish, octopus, eels and if you are really lucky, seahorse.