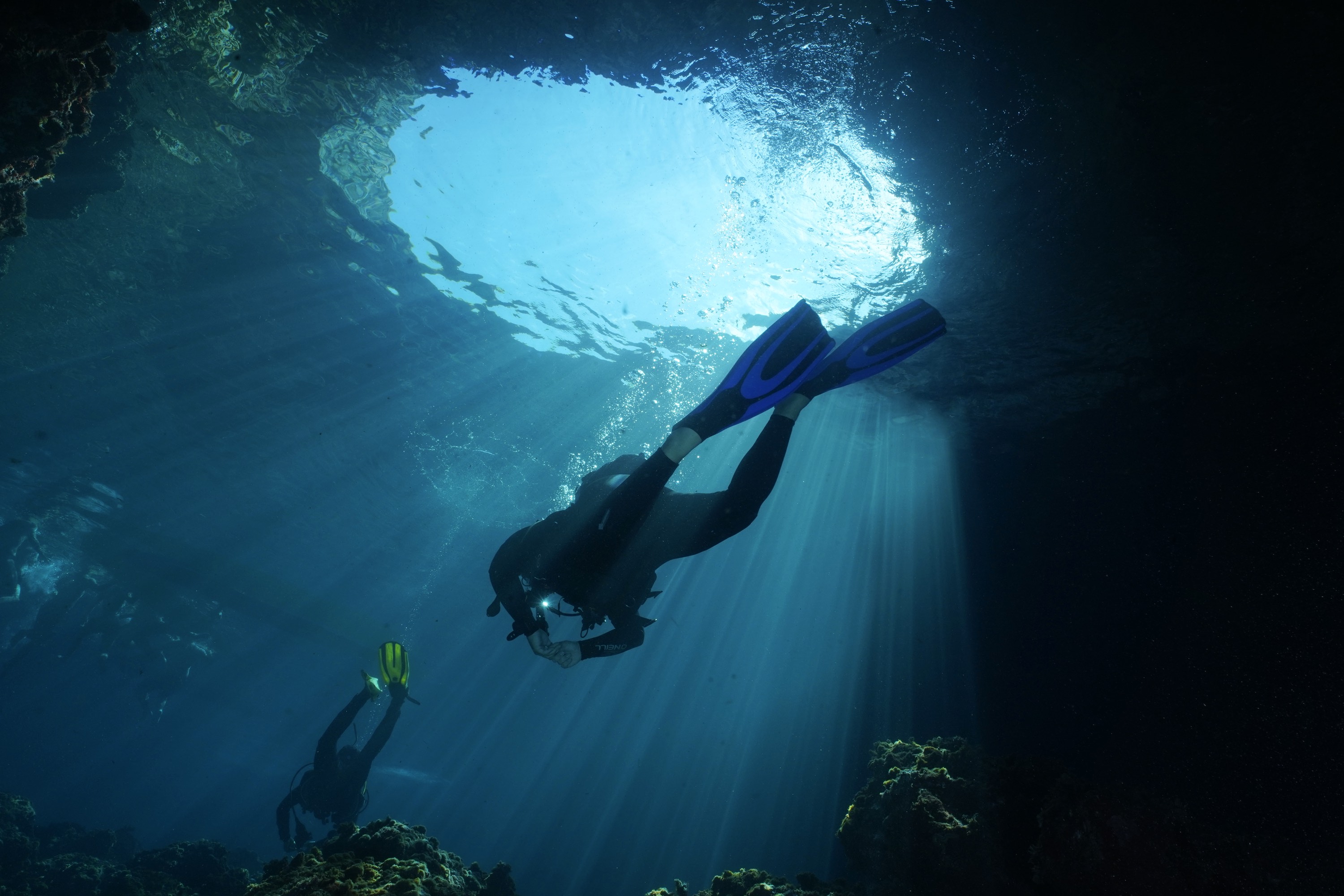 Local dive sites
This beautiful dive site hidden away on the north coast of Malta is best accessed via boat. Tucked away in a small cove below the dramatic cliffy coastline you will enter the water from one of our custom-built boats directly onto the reef below.
Only meters away from your entry point is the swim-through into the fabulous collapsed Dragonara Cave. As you make your way through the underwater entrance into the cave, allow the beauty of this unique dive site to unfold before your very eyes. 
This is an open top cave where you can enter into the almost circular coral lagoon and admire the glistening and shimmering of the sunlight, bouncing in perfect unison off the walls of the cave and reflecting into the crystal-clear water below.
The depth of the cave varies from 2-6 meters, giving you the opportunity to surface inside and take in the high cliff walls and the sky blue ceiling. With all this to offer, it's no wonder that this dive is particularly popular with photographers who try to capture the scenic views.
After leaving the cave you can enjoy a relaxing dive along the adjoining reef which has a maximum depth of 25 metres and expands out along the coastline where you can relax and take in the colourful beds of coral reef and the incredible sea life which will surround you.