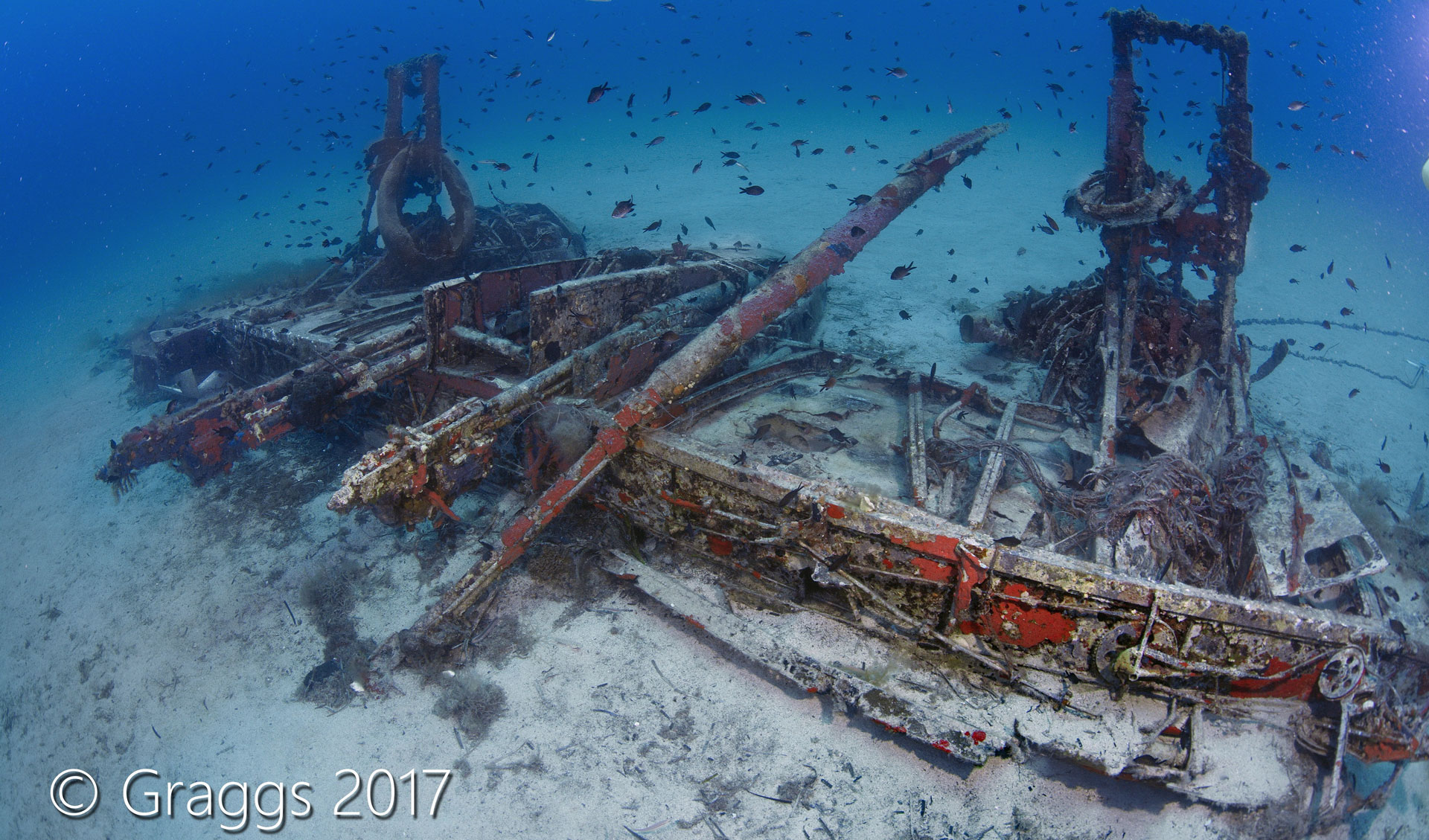 If you are looking for a unique and fascinating dive then the Bristol Beaufighter is for you. This small World War II aeroplane which served in the Royal Air Force crash-landed about 900 meters off the east coast of Malta in 1943 due to mechanical failure; unbelievably, both the captain and observer survived the crash. 
The Bristol Beaufighter lies upside-down on a pristine sandy sea bed at a depth of 38 metres, exactly where she sunk so many years before. After descending down a well-placed shot-line by our experienced skippers directly onto this magnificent wreck you will have plenty of time to explore this small but extremely interesting aeroplane.
As you look around you can see all the pulley systems and mechanisms of the engine, as well as a tyre from the wheel of the plane. Situated about 5 metres away from the body of the plane is the tail. As if this wasn't enough, be sure to take a peek into the aeroplanes of the main cockpit, where a large resident moray eel can usually be spotted lurking inside.
For those avid underwater photographers, if you head to the front of the plane it is the best place for the perfect snap, take a wide-angle shot from directly in front of the aeroplane, you can get the whole plane, body and wings into one frame, making for a brilliant photo for the album.
If you love to explore and are looking for a unique and fascinating dive, then contact us today for a guided dive around this truly captivating wreck.