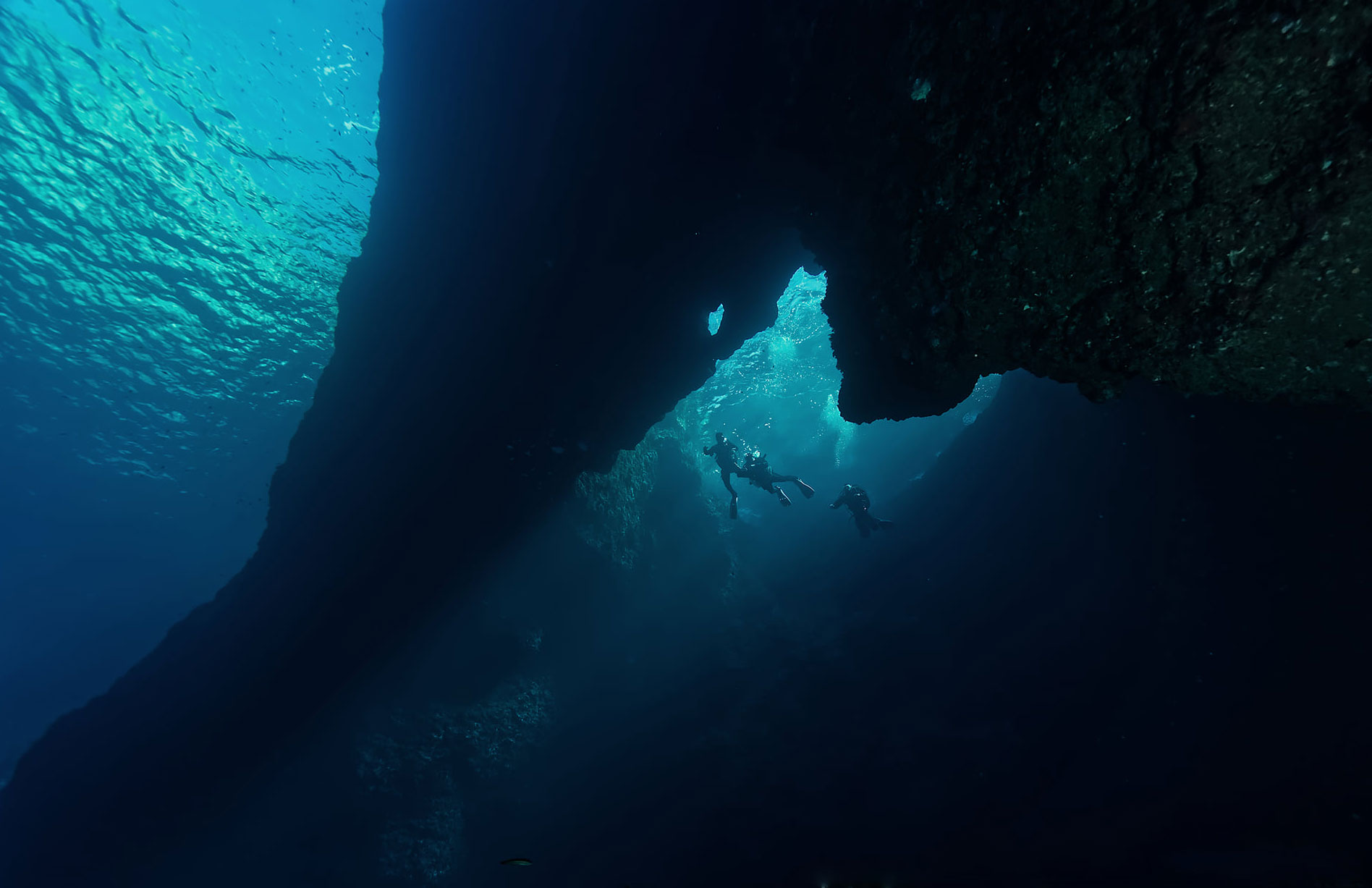 Gozo dive sites
The famous Azur Window was a large attraction site for tourists on the island of Gozo, however following its collapse in 2017 it has now become a popular and exciting site for divers to explore.
Reached via a rough and rocky path leading you down to the shore, the walk towards the point of entry is not for the fainthearted. If you are unable to carry your own equipment for over 200m then this dive may not be for you. For those who are able, it is well worth the effort.
Enter into the warm water in a natural lagoon, otherwise known as the Blue Hole. As this lagoon is sheltered it gives you plenty of time to catch your breath from the rocky walk and get your equipment ready for the dive of a life time.
As you descend you will begin to the see the top of a huge natural archway, inviting you to swim through it and explore the beauty of what lies ahead. As soon as you exit from the archway you are met by an immense and impressive boulder field, caused by the collapse of the Azur Window.
For those divers who are a little more adventurous, there are lots of naturally formed swim-throughs caused by the collapse of the rocks, one of which lies at 26m and brings you out into the opening of a chimney, ascending from 24m to the vibrant coral garden at the top at just 6m.
After a dive packed with exploring, you can head back through the archway where there is a hidden cave right at the bottom of the blue hole, if air permits you can have a peak before ascending into the calm and pristine surface of the beautiful lagoon above.