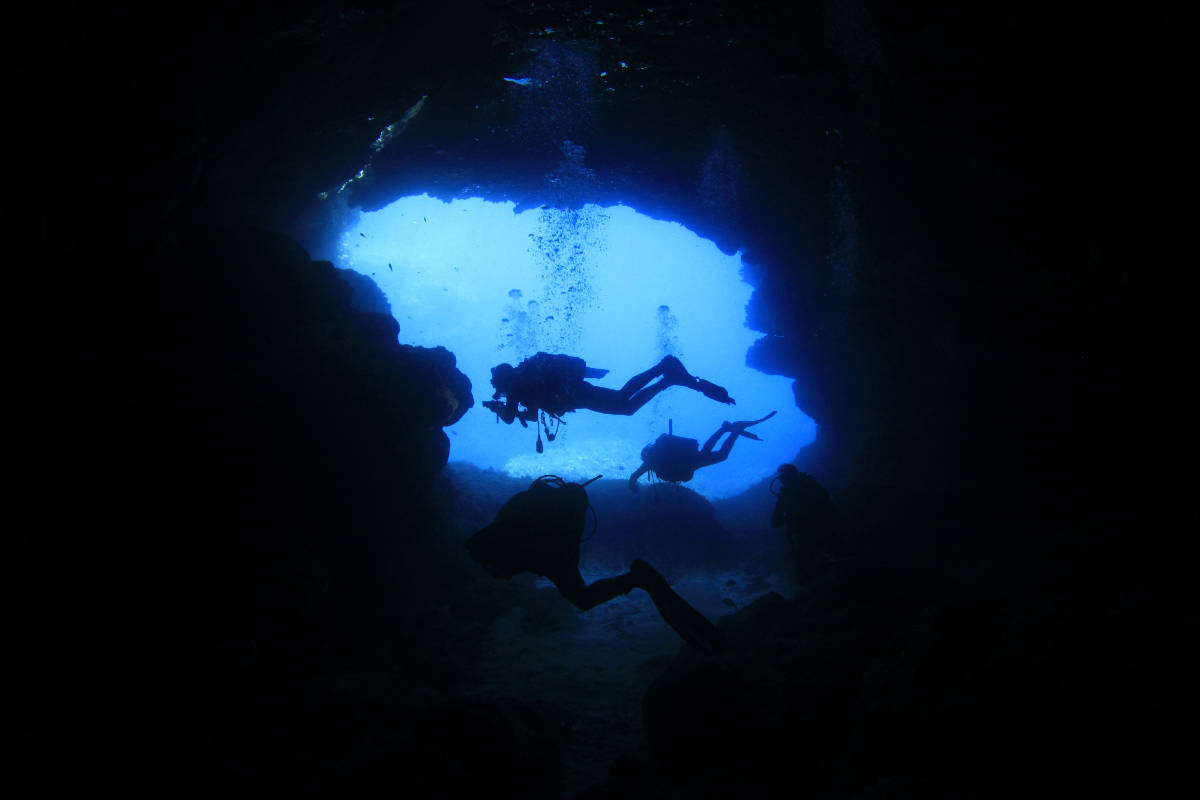 Gozo dive sites
Set off the north coast of Malta is the smaller, but no less beautiful island of Gozo. Boasting many great dive sites such as the famous blue hole or the inland sea reef, Gozo is also home to many lesser-known sites which are just as impressive, and here at Seashell, we know all the secrets.
Billinghurst Cave is situated on the northernmost point of Gozo at a depth of 30m and is the biggest of Gozos caves measuring in at 130 metres long by 30 meters wide. Not only are divers captivated by its sheer size, but there is also a giant air pocket caught inside the cave making it possible for divers to surface inside and admire the beauty of this natural rock formation.
For those who are qualified technical divers, this makes for an exciting dive site. Within the vicinity of Billinghurst Cave is the entrance to a deep chimney. Divers may enter, one at a time, at a depth of 36 metres, descending down the narrow chimney to the sandy bottom, where you can exit via a tunnel bringing you out onto a reef at a depth of 57m.
So if you are Advanced open water or above, and are a confident diver who loves an adventure, this dive site will be sure to tick all the boxes.