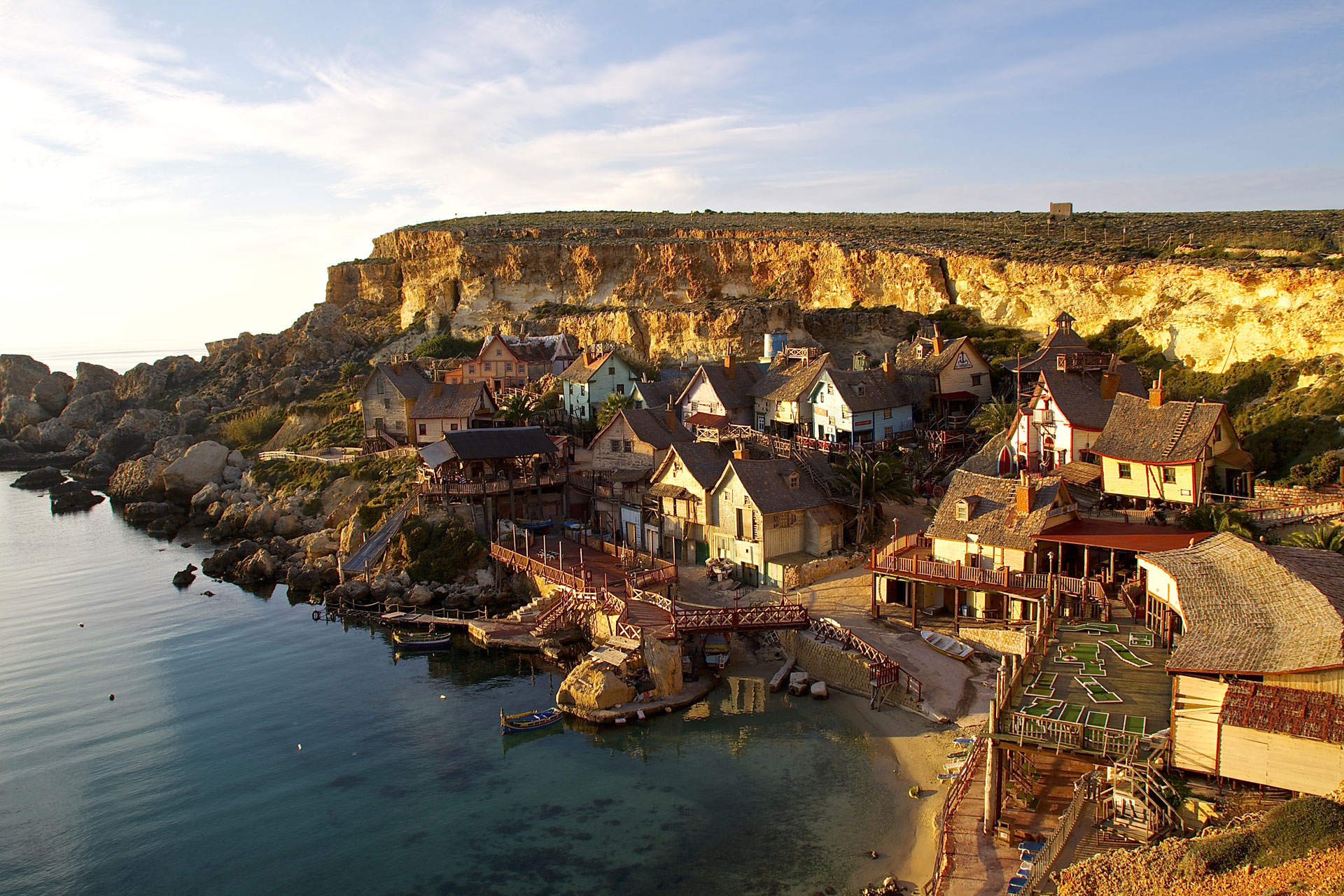 Local dive sites
This stunning little bay was made famous by Sweethaven village, a purpose-built film set for the Robin Williams film 'Popeye'. This old movie set is an amusement park today, that is extremely popular with families who have young children between two and six.
Also famous for its beauty, Anchor bay lies below this picturesque village where you can enter the clear, shallow water off a small jetty, making for an easy and accessible entry and exit point.
This dive is perfect for any level of diver looking for a long shallow dive, and features such as a cavern, beautiful reefs and a sunken anchor can be discovered below the surface. With a depth varying from 4-12 meters this bay is an excellent multi-level location for our scuba diving courses and shore-based beginner programmes. Here you can try diving for the first time, master your scuba diving skills or simply relax and enjoy the natural scenery which will unfold around you.
After admiring the charming reef you will reach two big boulders, making the entry point into Scorpion Cave. Within the cave you can surface, allowing you to look back towards the entrance of the cave and take in the truly glorious colour of the Mediterranean sea below, an intense shade of sapphire blue glistening in the shaft of sunlight.
This dive site is available in good weather and is only minutes away from Seashell Dive Centre. 
A popular spot for macro photography, this dive has plenty to offer.