€100.00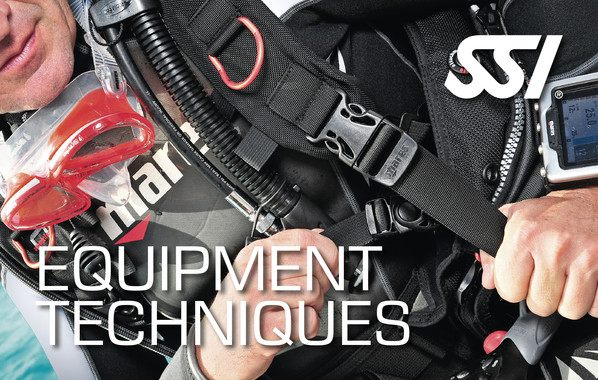 * This is a theoretical only/dry course
Who would be a better person to learn the secrets of diving equipment from than an experienced instructor? Our professional SSI instructors deal with various types of equipment on a daily basis, using it, maintaining it and servicing it with love and care whilst keeping themselves up to date on the best pieces of equipment on the market. If you want to learn how to do the same then this is the course for you.
On this one day theory-based course we will teach you all the basics you need to know about each piece of a scuba gear. Moreover, we will get you into the water using various types of equipment, so you get a chance to test and compare a range of gear you might not have tried in the past.
This academic session will deliver training on how to fit, adjust and maintain equipment and how to perform minor repairs on the spot. We will also discuss how to prepare to travel with your kit and how to maintain and store the gear after your holiday.
So if you want to know how to choose the right equipment for your needs and look after it with care and attention then sign onto this interesting SSI Equipment Techniques course.
Overview
Minimum requirements
SSI Open Water Diver or equivalent 
To be in reasonable health
Minimum age of 12 years
Under 18s must have parental consent
What's included
Instructor tuition
Transport from and to your local accommodation (Mellieha, Ramla, Cirkewwa areas)
SSI Digital kit/ Certification card
Availability
We start our courses daily. Monday to Saturday (always subject to availability and weather conditions). Please get in touch.
How to book
Enquire availability via email and fix a date
Pay deposit online
€10.00