€330.00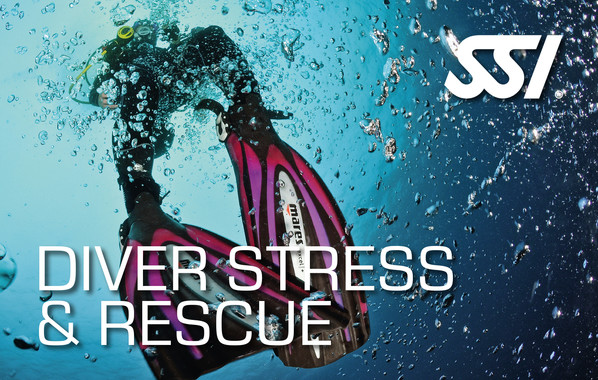 SSI Specialty courses
Confident Open Water Diver? Ready for further training? Want to learn how to recognise, handle and prevent stress situations in the water? SSI Specialty Course: DIVER STRESS & RESCUE is for you!
This course is designed to develop one's knowledge and skills as a diver. To train a diver to effectively perform diver rescues, manage diving accident situations and render first aid.  During the course, our experienced instructor will directly supervise, visually observe and evaluate all the required knowledge and skills for certification.
To enrol into this program with Seashell the student must be minimum of 15 years of age, hold an Open Water license of any recognised agency and be in possession of current training in First Aid/CPR and Oxygen Provider (only recommended).
Academic sessions include:
Good understanding of what the Stress situation is
Stress situations in diving: what might be the cause and how to prevent
The ways and means of detecting and dealing with Stress situations in diving
Explanation of the skills required to deal with panic in the water
SSI offer fun and user-friendly online training for this course for those, who want to save precious time on vacation.
The online training program is designed so that the student could learn the academics at his own pace whenever it's convenient. This is done through an SSI APP, that offers comprehensive learning, paired with exciting videos and animations. 
You will be able to test your knowledge with interactive questions and track your progress every time you log in. 
The APP is FREE, register here to receive an access: https://my.divessi.com/register
SSI Stress and Rescue Course e-learning kit must be unlocked for you by the dive-centre and is available in Diamond version (including Digital SSI Certification Card (D-Card), plastic certification card (C-Card), Digital Training Materials, Online & Offline access on up to 3 devices)
In-water training entails self-rescue and diver stress, first aid and emergency management. As well as swimming/non-swimming assists, panicked diver response, missing diver procedures, dive accident scenarios..etc
Fees
The cost of the course is €330.00 and includes:
Transport accommodation-dive centre & back (from Mellieha area)
Qualified SSI Instructor tuition
SSI Digital kit/ Certification fee
* If you are not bringing any equipment and planning to hire from us, please, consider a fee of €10 per dive for equipment hire.
Overview
Minimum requirements
Open Water Diver level or equivalent
Students must have proof of current training within two (2) years of First Aid and CPR
Min age is 12 years
To be in reasonable health
Under 18s must have parental consent
What's included
Instructor tuition
Equipment hire
Transport from and to your local accommodation (Mellieha, Ramla, Cirkewwa areas)
SSI Digital kit/Certification card
Availability
We start our courses daily. Monday to Saturday (always subject to availability and weather conditions). Please get in touch.
How to book
 Enquire availability via email and fix a date
 Pay deposit online
€20.00