€110.00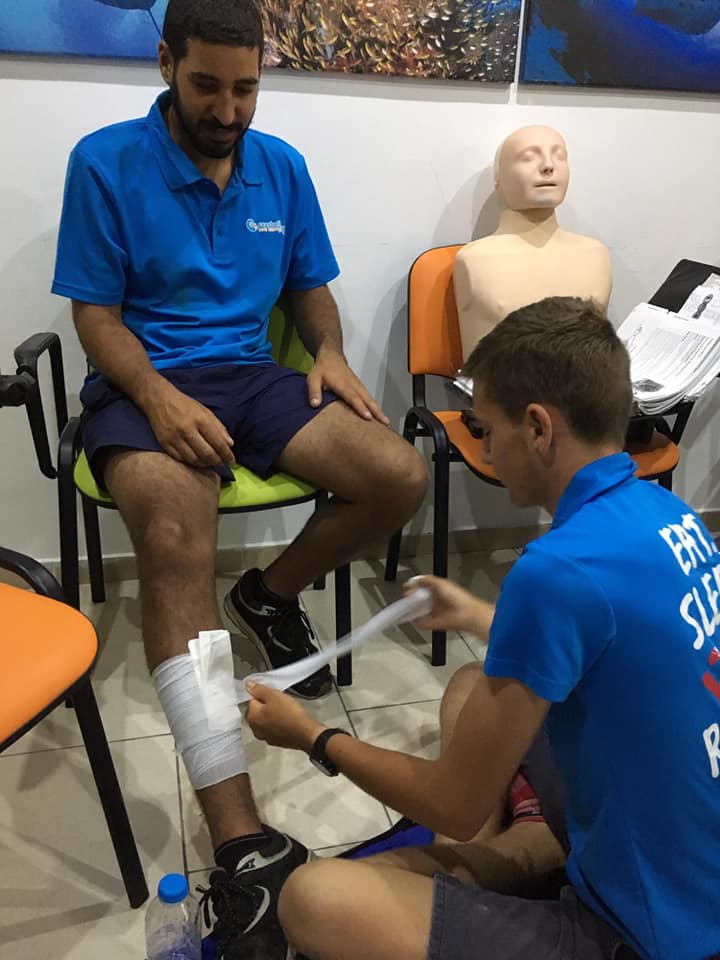 This course focuses on primary (CPR) and secondary care (First Aid) through a combination of knowledge development, skill development and realistic scenario practice to make sure participants have the confidence in their ability to provide care when emergency situations arise.
Emergency First Response Primary Care (CPR):
Scene assessment, barrier use, primary assessment, cardiopulmonary resuscitation (CPR), serious bleeding management, shock management, spinal injury management, conscious and unconscious choking management, automated external defibrillator use (AED) and emergency oxygen use.
Emergency First Response Secondary Care (First Aid):
Injury assessment, illness assessment, bandaging, splinting for dislocations and fractures, allergic reactions (incl. anaphylaxis), asthma, bruises, burns, chemical burns, choking (adult, child, infant), cuts, dental injuries, diabetic problems, electrical injuries, eye injuries, First Aid kit assembly, fish spine injury, frostbite, heat exhaustion, heatstroke, heart attack, hypothermia, insect stings, jellyfish stings, octopus bites, poisoning, scrapes, seizures, snake bites, spider bites, sprains and strains, stroke, temperature related injuries and venomous bites and stings.
Overview
What's included
Instructor tuition
Learning materials
PADI Certification card
Duration
Few hours, depending on how you get on
Availability
We start our courses daily: Monday to Saturday
How to book
Enquire availability via email and fix a date
Pay deposit online
€50.00